7/8 - Katrina's Journal
By Katrina Rasbold - Off Topic
Looking for my nice...
7/7 - Fragments of Life
By Kathy Hardeman
Kathy's off topic journal.

7/7
- Kate's AMC Spoilers & Commentary
By Kate Roach Brown
Kate gives us
her cynical commentary on what happened on AMC last week and her spoilers covering what will happen in the next week.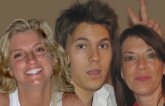 7/7 - Kathy & Carolyn Do the GH & OLTL Spoilers
By Kathy Hardeman
Kathy & Carolyn give their take on the latest GH and OLTL spoilers with her razor sharp commentary.

7/7 - Spoiled Rotten
AMC
, GH and OLTL spoilers for the week of July 7th.
7/3 - As Easy As ABC
By Katrina Rasbold - GH, OLTL & AMC
Give me those daytime drama lies! - very minorly spoilerish about stuff already hinted about on the shows.
Carly, Carly, Carly. Jason was right to be nervous when Diane confirmed that she said she had "a plan." Hands down, this is one of Carly's dumbest plans ever, and that's a pretty big statement. The idea that she and Jason had comfort sex while standing vigil over Michael is even more ludicrous than the actual comfort sex she shared with Sonny.

7/1 - View From the Recliner's Edge
By The Daytime Diva, Belinda Ache - AMC, GH & OLTL
Be still my stuttering heart. While a year ago I lamented that soaps might be dead and gone and all that we were watching was the death throes, here comes One Life to Live to make a liar out of me. Thank you, thank you, and thank you!

7/1 - The Gourmez - GH
I'm thinking of going into a new business. It's a surefire success; in fact, I could probably make millions as long as I start out in Port Charles. I'm not talking about selling snake oil or even bottles of Sonny's Super Studly Swimmers. No, ladies and gents, what I want to do is peddle door locks to the citizens of this lovely, yet strangely trusting town. No more obnoxious ex-wives intruding on your night in with the fiancé. No more strange mobster-types wheeling into your office without so much as a knock. Peace, quiet, and safety can all be yours for just $10.99 plus installation fees!

7/1 - CC's Soap Saloon
By Cindy Devine - AMC, GH & OLTL

Okay… Been away for a little while, just trying to sort things out. My incredulity at some of the blatant mis-firings of certain storylines has had me in a tizzy, to say the least. Where to begin, where to begin…?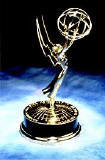 The 35th Annual Daytime Emmy Awards
By Kate Roach Brown
It has become an EOS tradition and one we anticipate even more than the actual awards ceremony: Kate's coverage of the Daytime Emmy Awards.
Kate's AMC Spoiler Commentary will return next week.

The GH Fan Club Weekend For Dummies Guide Book
By Katrina Rasbold
Time is coming up fast! Read it, know it, live it.

6/26 - A Guest Column - AMC
By DocF
DocF gives us another insightful column on AMC and BFFs.

6/24 -
≤
10 (Less Than or Equal to 10)
By Katrina Rasbold - Off Topic
A different kind of weight loss journal.

6/20 - The Screen Queen
By Katrina Rasbold - Off Topic
Reviews of shows on screens large & small...

6/4 - Soapbabie!! - GH
By Soapbabie!!
Eye on Soaps is so tremendously proud to welcome its newest staff member, Soapbabie, to our family. Soapbabie has been an EOS reader and supporter since before there even was an EOS and we are thrilled that she accepted our invitation to be a regular staff contributor. She has submitted many guest columns and been a wonderful friend to many of our current staff for almost a decade. Here is her first staff column for you to enjoy.

6/3 - Each Day A New Beginning
By Maxine Bennett - Off Topic
Maxine works on the concept of forgiveness.

6/2- Sherry's Jubilee
By Sherry Mercurio - Off Topic
Frustration. Frustrated.
ß
Me. I swear I want to write more often! There are several problems, the first being that I sort of freeze on topics nowadays. I very often stay awake half the night thinking about something that I know I'd feel better about if I just got up and wrote out…but then I start thinking that it probably won't be that interesting.
Legal Notice
All material contained on this website is copyright 2000, 2001, 2002, 2003, 2004, 2005, 2006, 2007, 2008 by Eye on Soaps and Katrina Rasbold unless otherwise stated (as in photo rights, etc). This includes column titles, backdating to the first day of the column's debut. Anyone who says otherwise is a damned liar.